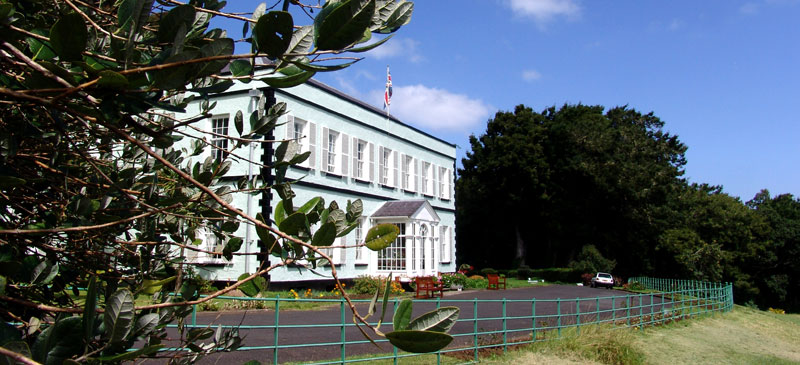 Quick facts about St. Helena
St. Helena is a British colony. The islanders are very patriotic to the British queen. The island has its own governour.
Area: 122 square km. About 16 km long by 8 km wide.
Currency: St. Helena Pound (follows the value of the British pound)
Economy: Strongly depenent on support from the United Kingdom.
Bank: Bank of Saint Helena. NB: Use of credit cards is not particularly common so one should use cash.

Time zone: UTC/GMT +0
Population: ca 4000.
Language: English.
50% of African, 25% of British, and 25% of Chinese decent.

Climate: tropical and pleasant sea climate with a continuous trade wind. Somewhat moister and cooler inland in the mountains.
Natural resources: Fish and crayfish.
Capital: Jamestown. Here the ship anchors and here lies most of the accommodation available as well as eateries.
Number of TV stations: 0
Number of radio stations: 1
Number of news papers: 2
Internet: Supplied by Cable & Wireless.
Number of dive clubs: 1!
© 2011 - 2019 Educational Shark Safaris cc. All rights reserved.