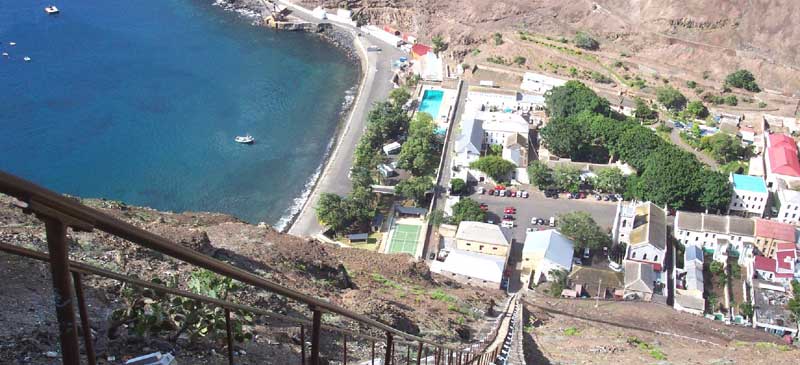 How we stay while in St. Helena
Depending on how many will join us on the trip to St. Helena, we will find the optimal accommodation for our group. The island has a selection of comfortable privately owned apartments and bungalows where we sort out our own food or a hotel with its own restaurant and bar. We stay in central Jamestown where which is only a short stroll to everything we need. If you travel together with someone you will obviously have the option to share a rom or apartment but regardless this we will be spending a lot of time as a group.
There is a handful of eateries on the island, in particular in Jamestown, which we can make use of should we prefer to arrive at a set table instead of doing our own cooking. The food in St. Helena reflects the many cultural influences the island has had historically and a number of dishes have some British, Malaysian and Chinese elements, while freshly caught fish consists of fantastic tuna, which naturally is a specialty for the island. Other fresh foods are a little bit rarer to come by so when the mail ship arrives in St. Helena the island is also replenished with thousands of eggs from Cape Town, canned fruits, frozen chicken and vegetables.
© 2011 - 2019 Educational Shark Safaris cc. All rights reserved.